Classical music, classic clothes and manners are often deemed... Boring. No they aren't! They are the old reliables in a very fast fast world.
Classics are always the right choice. Everybody likes them. They raise your IQ by several points.
Funkomavintage loves the classics. Music. Tweeds. Denim. Leather boots. Pretty calicos. Sturdy wool sweaters. And classic Disney movies.
Oh sure, the classics need a little tweak from time to time. Perhaps the hem is shorter, or longer, Perhaps the lapel is wider or slimmer. And sometimes, the eye and the brain just need a little expansion.
Classical music was moribund. It was boring. It was pastoral. It was classy! But Russian Igor Stravinsky changed all that on the 29th of May 1913. When he presented the The Rite of Spring at the Theatre des Champs-Elysees, it caused a riot!
Yes, corsetted women in fur and velvet, and mustachioed men in silk and lace and fine woolens stormed the Ballet Russe stage in Paris France. While Stravinsky's score has some familiar elements of melody and chords, and seemed like Russian folk music, it marched and flew and stormed off into avant -garde heights of near-madness and sheer acoustic delight.
Igor Stravinsky with 'Dancers' by Matisse
The chords were wild, the music was not soothing. It was chaos. It was brilliant.
Eventually, it was accepted, and in 1940 Walt Disney chose it to score a segment of a brilliant Disney film, one of funkomavintage's favorites.
Click this link to Cornel1081 to watch and listen to Disney Fantasia, performed by the Philadelphia Orchestra, The Rite of Spring
, and the brilliant (there's that word again) efforts of these talents.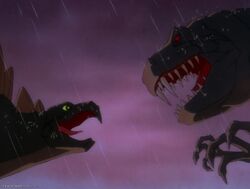 Directed by Bill Roberts and Paul Satterfield
Story development/research: William Martin, Leo Thiele, Robert Sterner, and John Fraser McLeish
Art direction: McLaren Stewart, Dick Kelsey, and John Hubley
Background painting: Ed Starr, Brice Mack, and Edward Levitt
Animation supervision: Wolfgang Reitherman and Joshua Meador
Animation: Philip Duncan, John McManus, Paul Busch, Art Palmer, Don Tobin, Edwin Aardal, and Paul B. Kossoff
Special camera effects: Gail Papineau and Leonard Pickley
What does funkomavintage have in store? Lots of 517 and 501 vintage Levi jeans, Tweed jackets, Harris and vintage midcentury, those sturdy sweaters and boots boots boots!
vintage Harris Tweed jackets --
Sturdy vintage sweaters --
and vintage leather boots -- tall or short --