I don't think there is ever a more thrilling sight than bright yellow after a gray and drizzly winter.... If this dress don't make ya go WaZoooo! Baby! you need some caffeine or a better outlook on life!
it's a 60s fancy fancy dress...It's fitted, it's floating, it's sparkly....It's Neon Green Yellow!
I picture a saucy redhead with red lips and quite a few freckles...... paired up with black shiny sandals and a matching clutch........
Here's a pair of very shiny black sandals from MetropolisShirts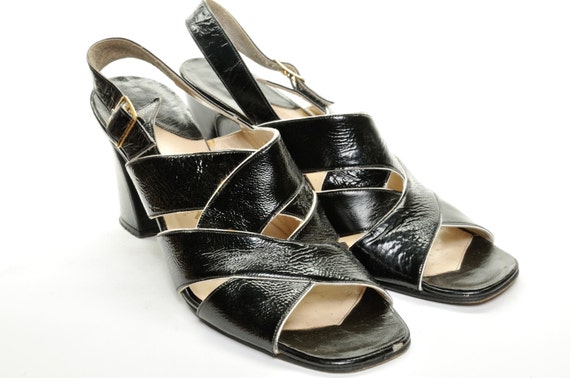 Oooo Shiny black purse from Vintage Bumble Bee on etsy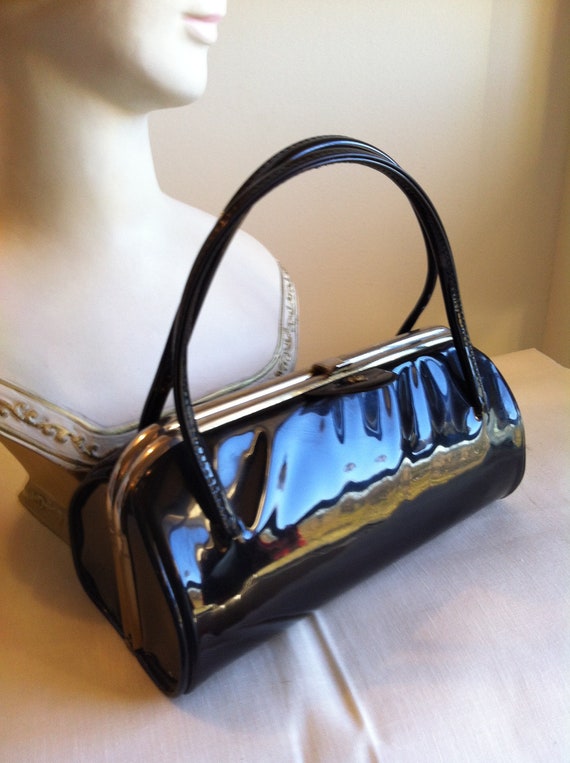 Or with a sparkly black clutch like this one from etsy seller VintageDelight374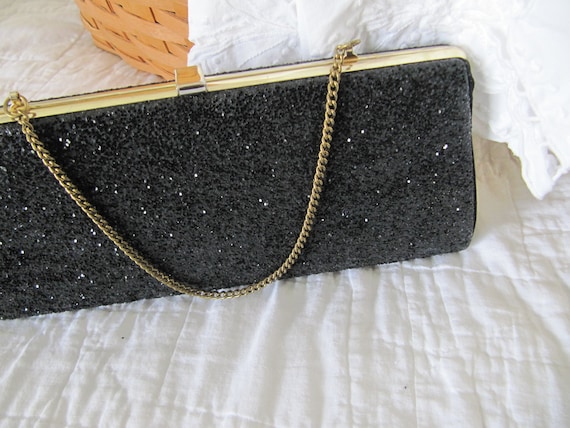 I think many folks don't want to try wearing vintage because they think all vintage clothes will make them look like a cast member of Happy Days, or Mad Men!
The big secret is.... !!! Pair something a simple vintage accessory....with your mall clothes...... Or pair something vintage, that's kinda Wild! with very simple accessories, that are also vintage, or new.
That way you "break it up"....and you still look very nice, and nifty and not like you're in the cast for the local theater group when you are out lunching with the chicks.
How about this dress
on a brunette with a sparkly headband holding back long glossy hair and a big Aurora Borealis rhinestone pin on the shoulder, and matching AB rhinestone clip on earrings. I picture metallic print shoes and a shiny handbag.
Aurora Borealis rhinestones....
from seller RetroShinies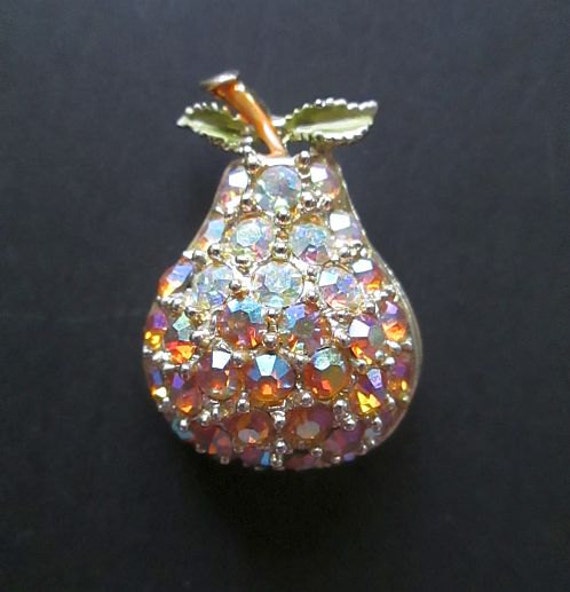 this dark and shiny pin is from Tiffany, a seller on etsy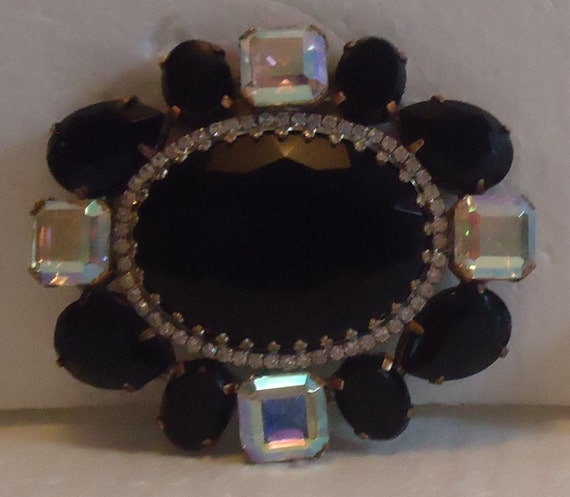 this pair of vintage slides of metallic print with gold metallic are from etsy seller Stardust Vintage Shop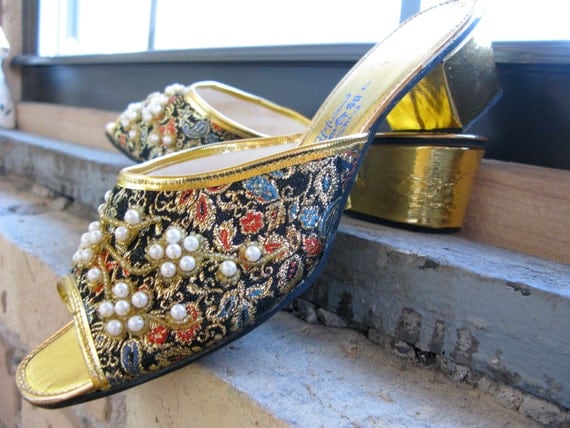 shiny silver purse from CoriLu Vintage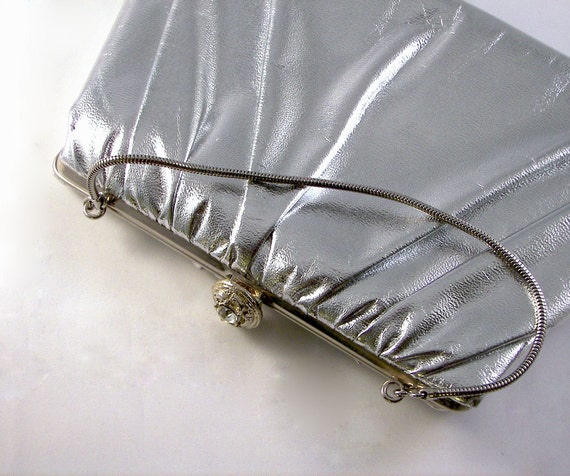 ZalaVintage offers these silver and lucite sandals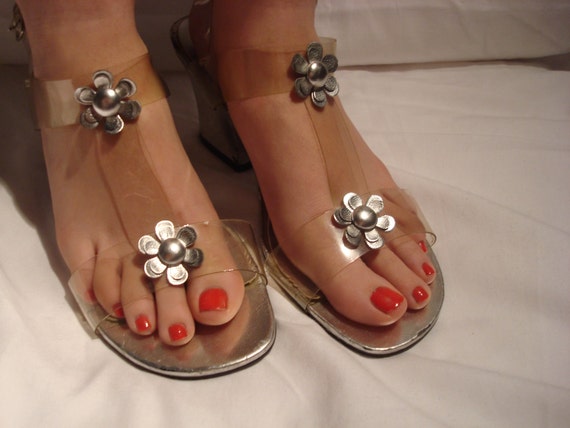 .......and Daffodils from my garden........ I know Spring is still a few days away..... first we must all drink Green Beer.... but here's a little Spring a Ding Ding!