pic
I have always been fascinated by Africa...the myth, I suppose. The vast plains, the animals....a herd of giraffes, a herd of elephant, a flock of flamingos.... just walking and flying about as common as a crow in the city.
One of my favorite movies to watch but not listen to, until the Africans appear, is 1953's
Mogambo
, The costumes are by Helen Rose. It takes place in Africa, and stars Ava Gardner, and Grace Kelly. I know! And some guy named Clark Gable. Directed by John Ford, it has a sappy love story, yawn, but it has all the stuff... Africa, canvas tents, simple wood furniture, Africans....
Lions............
pic
Helen Rose died on November 9, 1985, in Palm Springs, and she spent most of her movie-designing career at MGM (Rawr!!! the big lion) (Africa!) The movie studio, Metro-Goldwyn-Mayer. Born in 1904, she moved to LA in 1929, just in time for the Big Crash.
Helen won two Academy Awards for Best Costume Design, in 1952 and in 1955. She was nominated eight more times! She designed the wedding dress for Grace Kelly when she married Prince Rainier in 1956.
She also designed for Elizabeth Taylor in
Father of the Bride
and for her in
Cat on a Hot Tin Roof
. I know!
Never has so little fabric said so much.........
pics
Helen also designed Taylor's wedding dress when she married Nicky Hilton. But back to Africa. I love the clothes that white people wore to explore Africa. Khaki, leather boots, big hats, big guns with wood and metal, and always those fantastic Jeeps, and Land Rovers. What fun!
The safari shirt was a real thing and was first designed by
Willis & Geiger. A safari shirt is legendary. Willis and Geiger invented the safari jacket, and it was Real Stuff.
And then rich people who care nothing about quality, and only care about money, money and more money ruined that company. Willis and Geiger, according to wikipedia: "In 1902 Ben Willis developed clothing for his Arctic explorations and founded Willis & Geiger Outfitters.
Roald Amundsen
,
Charles Lindbergh
,
Amelia Earhart
,
Jacqueline Cochran
,
Sir Edmund Hillary
, the
Flying Tigers
and other legends of the 20th century."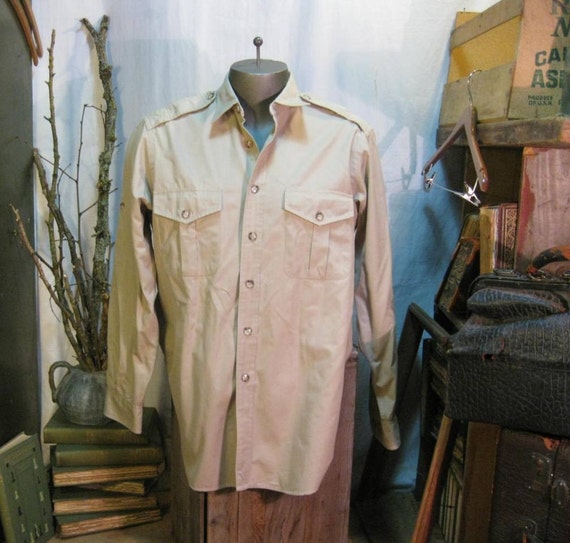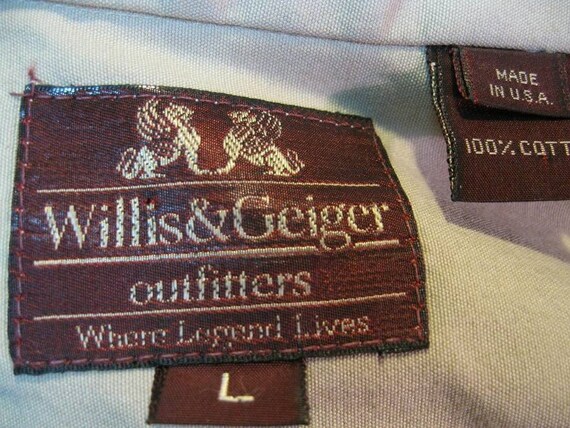 In the movie Mogambo, we get to see a lot of safari garb...big pockets, epaulets, sleeve tabs to button up rolled up cuffs, and details meant to be practical and wear well in a hot climate.
Helen used tawny tones for most of the clothes in the movie....khaki, for sure, but she used a lot of olive green cotton, and leather, and when it was time for dancing and drinking, she put the ladies in soft silk. Ava Gardner wore white silk, in a dress very much like the 1958 white dress worn by La Liz in Cat on a Hot Tin Roof. Grace Kelly wore pink and baby blue, since she was the good wife, while Ava was a more tomboy-temptress.
typical safari detail......
simple khaki cotton with a way cool suitcase....and pearls and an.....ankle bracelet!
khaki, canvas, cotton, leather, silk scarf........look at Grace's pants...and those......boots...
simple sturdy shoes, or no shoes....
pics
Mogambo
ain't no Shakespeare, but I can get carried away with a gorgeous setting (It was shot on location in Kenya, Uganda, Tanganyika and French Equatorial Africa.) and ravishing clothes, beautiful people to stare at....
What do we need to travel Africa or Akron Ohio.........Leather boots, khaki, silk blouses, vintage suitcases and a traveling cocktail set .......
Vintage Red Wing boots....made in the USA
and here too
Filson Tin Pants, vintage. Might As Well Have The Best.
Vintage Leather Boots. yes. Frye. Vintage Frye Boots. Tall Leather boots, Very tall leather boots!
I'll return with another visual delight....
Out of Africa
, the story of early women aviators in movies, and finally, a movie about Hemingway.